Ferhat Albayrak – Put God First – JET182 inc. DJ Dextro Remix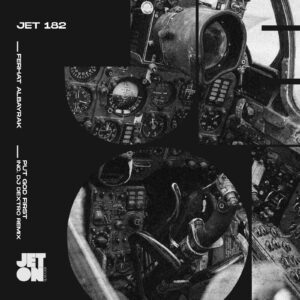 Since 2009, Jeton became the synonym for quality Techno Print, out from Istanbul, where east meets west, one of the fast-rising scenes of the globe, constantly pushing the boundaries, guided by Label Head Ferhat Albayrak.
182nd Release of Jeton welcomes label head Ferhat Albayrak with Put God First single inc. DJ Dextro Remix.
Label Head Ferhat Albayrak delivers another unique track featuring a distinctive vocal, catchy groove and a synth hook circling the whole way. A natural groove machine with powerful ingredients.
DJ Dextro, one of the hottest names in The Techno Scene right now, remixes the original track in a more fast-paced direction; the pitch-down vocal makes it a bit darker while added percs give a different style of energy.
Ferhat Albayrak – Put God First inc. DJ Dextro Remix could pop up in your archive. Enjoy!!
Available From Stores
Beatport – 07th Apr 2023
Worldwide – 21st Apr 2023
FEEDBACKS
Arnaud Le Texier – Yeah 🙂 Nice. Thx
Audiojack (Jamie) – DJ Dextro version for me
Carmello Ponente – Nice EP, thank you !
Chris Count – cool, well done! thank you 🙂
Christian Varela – Very good! Alberto Sevilla Dj downloading for Cristian Varela..thank you very much!
Dave The Drummer – Great stuff many thanks!!!
Eddie Halliwell – Downloading for Eddie to check out, thanks
Eme Kulhnek – Bombs!
Ilario Alicante – Thanks for the music!
Joseph Capriati – Thanks !
Marco Carola – Many Thanks.
Markantonio – Thanks for the music !
Mertens – Dextro remix for me. Thanks!
Mike Vath – Megaaa cool
Neither Nor – Amazing! I loved!!!
Paco Osuna – Will try thanks
Richie Hawtin – Downloaded for r hawtin