Jeton Records Radio Show 061 Igor Vicente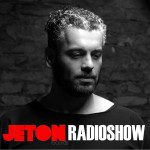 A very special artist Igor Vicente is our guest for this month`s Jeton Records Radioshow. Ex. member of Ultrasone who had stellar releases on Troxler, Reeves, Crosson & Curtiss famous Visionquest lab hittin Guy Gerber's Supplement Facts, Jamie Jones' Hot Creation has formed a well respected carrier and ended-up being resident at Belgium`s finest clubs Cafe D`Anvers and Fuse. He is still strong on productions and his main outlet is Anja Schneider`s Mobilee right now. We are very pleased to host  Igor Vicente on this month`s show.
Second part features Ferhat Albayrak`s mix as usual. Enjoy !