Jeton Records Radio Show 060 Alan Fitzpatrick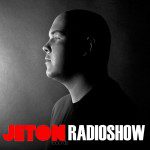 5 Years/60th episode of Jeton Records Radioshow welcomes Drumcode Star Alan Fitzpatrick. We are thrilled to celebrate 5 years of our radioshow and we would to thank you a lot for your continuous support ! Alan Fitzpatrick is one of the powerful names in the Techno Scene and his name is almost synonyme with Drumcode Brand. So many Eps and events on Drumcode let him to be recognized worldwide. We can easily say he became the second name after Adam Beyer on Drumcode Family. We are very happy to host him on such a milestone episode like this.
Second part features Ferhat Albayrak`s mix as usual. Enjoy !