Jeton Records Radio Show 055 Kyle Geiger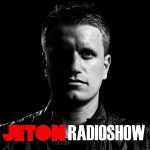 55th episode of Jeton Records Radio Show welcomes US Techno Talent Kyle Gieger. He certainly is no stranger to the international techno arena, with releases on heavy hitter labels such as Drumcode, Soma, Perc Trax, and Droid. Refusing to rest on his laurels, Kyle continues to push the boundaries of his sound through the creation of his own label known as Cubera. Originally inspired by the harder, percussive stylings the techno sound featured on seminal labels from the late 90's, Kyle has witnessed the evolution of the genre as it morphed into a more accessible, groove based sound. Kyle has refined his productions and DJ sets into what very well may be a new breed of soundscapes that pushes things forward for the next generation of techno to come. We are really pleased to host him in our this month`s Jeton Records Radioshow.
Second part features Ferhat Albayrak`s mix as usual. Enjoy !