Jeton Records Radio Show 099 Tensal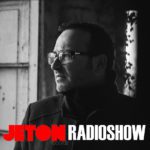 The 99th episode of Jeton Records Radioshow welcomes Tensal from Spain. With a musical career spanning over twenty years and more than one hundred releases, Héctor Sandoval (one half of Exium) is deep into a new project.
Tensal is both his stage name and the label that will accommodate most of this new work, which focuses on a brand of techno that is more modern and cyclic, and based on classic synth lines. His DJ sets explore all facets of techno by alternating different textures and intensities that draw mainly from his own materials. A journey through current techno that will certainly get your attention. He has releases on respected labels like Soma, Polegroup and his own Tensal.. We are very pleased to host him in our Jeton Records Radioshow.
Second part features Ferhat Albayrak`s live mix taken at One Love Festival Istanbul from last month. Enjoy!
Stream on Spotify     Download on iTunes      Direct Download      Stations List