Jeton Records Radio Show 098 Andre Crom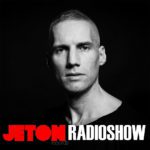 The 98th episode of Jeton Records Radioshow welcomes Andre Crom from Germany. Andre Crom is an experienced Berliner DJ & music producer. After years of global touring, mostly based on heading a well-known label, and having co-produced a number of club hits, Crom realized that – few exceptions apart – the foundation of becoming and staying an internationally relevant electronic music artist, is to become a really accomplished producer with a trademark sound. He is the man behind respected OFF Recordings, home of warm and raw saturated Techno beats. We are very pleased to host him in our Jeton Records Radioshow.
Second part features Ferhat Albayrak`s live mix taken at Eden Ibiza from last month, during Tronic Ibiza Nights. Enjoy!
Stream on Spotify     Download on iTunes      Direct Download      Stations List