Jeton Records Radio Show 144 Erik Yahnkovf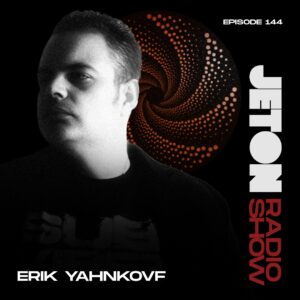 The 144th episode of the Jeton Records Radio Show welcomes Erik Yahnkovf from Mexico.
One of the most important DJ / Producers in Mexico, Erik Yahnkovf has started his career from late 2000's. He has released so many great outputs on respected labels like Blufin, Naked Lunch, Natura Viva and many more. He has been joined to Jeton Records with his single "Decisions" on New Breed IX compilation last month and got a great feedback from A-listers from the the scene.
We are happy to host Erik Yahnkovf on our Jeton Records Radio Show with his exclusive set recorded live in his studio. Enjoy!