Ben Champell – Focused – JET184 inc. Kuvoka Remix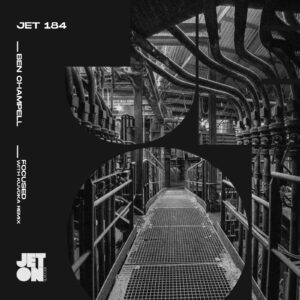 Since 2009, Jeton became the synonym for quality Techno Print, out from Istanbul, where east meets west, one of the fast-rising scenes of the globe, constantly pushing the boundaries, guided by Label Head Ferhat Albayrak.
184th Release of Jeton welcomes Ben Champell with Focus EP.
Ben Champell is one of the new breeds on the Techno Scene, having great releases on respected labels like Blufin, OFF, Complexed, to name a few. His debut EP 'Focused' reflects his new generation sound with a different approach and energy.
Kuvoka, a regular of Jeton, transforms the original to a fast-paced hypnotic loopy tool with a chord synth hook and percs on his style.
We hope all the tracks will be on your DJ crates.
Enjoy!
Available From Stores
Beatport – 19th May 2023
Worldwide – 02nd Jun 2023
FEEDBACKS
Basic Frame – First one for me! Thx
Ben Champell – so stocked to be on board of Jeton! Best from Hamburg!
Chris Count – very nice! thank you 🙂
COMMA Group – thanks for sharing!
Cristian Varela – Very good! downloading for Cristian Varela..thank you very much!
Dimitri Kechagias – thanks so much
Eme Kulhnek – great stuff ! thx
Greg Gow – (Kuvoka Remix) is dope
Ilario Alicante – Downloading for Ilario Alicante, thanks for the music!
Joseph Capriati – downloading for joseph capriati, thanks !
Marco Carola – Downloading for Marco Carola,thanks.
Paco Osuna – Will try thanks
Richie Hawtin – downloaded for r hawtin
Slam – Thanx