Jeton Records Radio Show 070 Bart Skils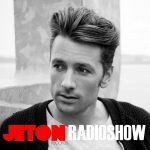 70th episode of Jeton Records Radioshow welcomes  Bart Skils from Holland. One of the A-pillars of Drumcode and a great DJ, producer, promoter & festival owner Bart Skils is no stranger to the Techno Scene. His definitive style can be recognized easily in his productions and his ability to control the crowd comes from his huge experience. He played for us in Istanbul at garajistanbul recently, in the beginning of January and it was a great night. We are very proud to host him both in Istanbul and in our Jeton Records Radio Show with his recorded live mix played together with Paul Ritch at Awakenings NYE in Amsterdam.
Second part features Ferhat Albayrak`s mix as usual. Enjoy !