Jeton Records Radio Show 069 Timmo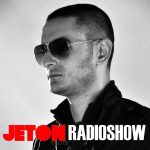 69th installment of Jeton Records Radioshow sees Timmo from Bulgaria. A young and talented artist born and raised in Sofia, established a promising career thanks to the hard work and dedication for years and years. After getting released on Octopus and Fone Audio, he finally took the attention of Techno Giant Adam Beyer and signed his first track to Drumcode on 2014. Since then he just outputted solid Techno for the masses. Last Drumcode EP "System" has just dropped to the stores this month. We are very happy to host one of favorite artists in the current scene Timmo in our Jeton Records Radio Show with his recorded live mix at Bosnia & Herzegovina.
Second part features Ferhat Albayrak`s mix as usual. Enjoy !