Jeton Records Radio Show 064 Ean Golden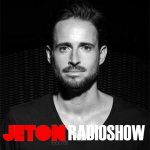 Ean Golden is the 64th Guest of Jeton Records Radioshow. Also known as the founder of DJTechTools.com – the world's #1 tech blog covering dance music technology with a mission to inspire and teach the next generation, Ean Golden has long been celebrated as a "DJ's DJ" – a champion of mixing style, technique and knowledge. His leadership and legacy of technological advances earned him a reputation as one of electronic music's most unique and respected underground names.  We are very pleased to welcome him in our Jeton Records Radio Show.
Second part features Ferhat Albayrak`s mix as usual. Enjoy !