Jeton Records Radio Show 037 Guest Dave Clarke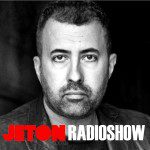 Iconic Pillar of Old & New School Techno, Dave Clarke is our guest of this month`s Jeton Records Radioshow. As like so many legends, his career started early 90`s and he still pumping & educating Techno to new kids for more than 2 decades. Another moment of proud for Jeton Records Radio Show.
Second part features Ferhat Albayrak mix as usual. Enjoy !