Jeton Records Radio Show 020 Guest Axel Karakasis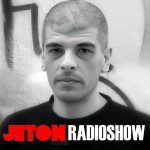 Veteran Techno Star from Greece Axel Karakasis is our twentieth guest of Jeton Records Radio Show. Axel is producing Techno more than 20 years and DJing more than 25 years therefore it is an honor to host him in our radioshow.
Second part features Ferhat Albayrak mix as usual. Enjoy !