Jeton Records Radio Show 100 Carl Cox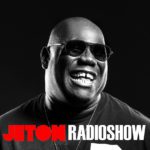 The 100th Milestone episode of Jeton Records Radioshow welcomes The Legend Carl Cox. The man himself spent 35 years on the top of Techno & House Scene and considered the DJ of DJs from all the music authorities. He has been selected Dj of last 25 Years from Mixmag Magazine and still teaching the new kids on the block how to make DJ Art by appearing at the world`s leading festival like Ultra, Tomorrowland, Time Warp, Awakenings and his own PURE. He has been resident at World`s Best Club ever Space Ibiza for 15 years and established himself a figure at the white isle no one can be even close.
Jeton was always next to Carl Cox name, thanks to his supports during last 10 years, he has been playing Ferhat Albayrak music on his sets for years, Jeton and Ferhat both been featured at Carl`s Global Radioshow, Ferhat has share same stage with the man 4 times and now he will play for us on Sept 28th at Zorlu PSM Istanbul, after 10 years of absence in Turkey.
For us, he is the mighty and the greatest and he will be forever! Thank you Carl for lightning our path!
The whole show covers his birthday mix at Privilege Ibiza, Resistance Night, recorded live.  Enjoy!
Stream on Spotify     Download on iTunes      Direct Download      Stations List