Jeton Records Radio Show 112 Adhill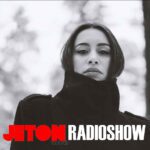 112th episode of Jeton Records Radioshow welcomes Adhill from Hamburg. Adhill is a new and emerging talent just introduced to the scene with his Reality EP on Thomas Hoffknecht's STRGHTx Label last March. She is in the early stages on her career and we are sure that you will hear her name more frequently on the upcoming months and years. We are very happy to host Adhill in our this month's Jeton Records Radioshow.
Second part features Ferhat Albayrak`s live mix taken from Jeton Records Showcase Live Streaming from last month. Enjoy!