Jeton Records Radio Show 110 Chris Liebing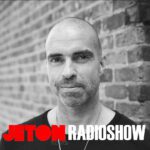 110th episode of Jeton Records Radioshow welcomes Chris Liebing from Frankfurt. We cannot be happier to be able to host a legend like Chris Liebing in our radioshow. He is one of the pillars of our Techno Scene, he is one of the most influencer artists of our music with his dedication to technology and his ability to implement it to his music, he is on the forefront of Techno for 3 decades, with numerous successful events, labels, radioshows, hectic DJing schedule but more importantly, he is one of the nicest guys in the industry.  We are very honored to host him in our show this month's Jeton Records Radioshow.
Second part features Ferhat Albayrak`s live mix taken from his set at Jeton Records Showcase Online from last month. Enjoy!