Jeton Records Radio Show 101 Thomas Hoffknecht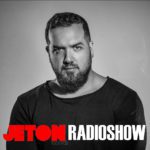 The 101th episode of Jeton Records Radioshow welcomes Thomas Hoffknecht from Berlin. He is one the new comers of the current Techno Scene and has important releases on respected labels like Complexed, OFF, Suara, Second State and KD Raw. He is also an ambrassador DJ of Allen & Heath Xone Products. As we like his sound very much, we invited him to mix this month's Jeton Records Radioshow with a special mix. We are very pleased to host him in our show.
Second part features Ferhat Albayrak`s live mix taken from his opening set for Carl Cox at Zorlu PSM Istanbul from last month. Enjoy!
Stream on Spotify     Download on iTunes      Direct Download      Stations List