Jeton Records Radio Show 142 Confidential Recipe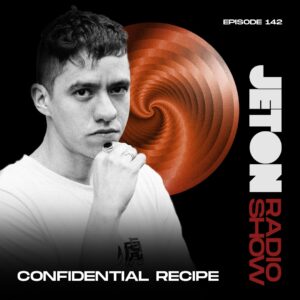 The 142nd episode of Jeton Records Radio Show welcomes Confidential Recipe from Venezuela.
Carlos Siu, aka Confidential Recipe, started in the electronic music scene as an ambassador of rave culture in Maracaibo, Venezuela. After being at the forefront of the Hard Techno scene in his home country for over a decade and completing multiple tours in LATAM and EU, he is now based in Bogota, Colombia. Here, Carlos found comfort in a new sound, aesthetic, and alias that references the core of his influences as a young raver. His sound evolves, so he has excellent releases on respected labels like Rekids, Suara, Uncaged, On Edge Society and many more.
We are happy to host Confidential Recipe in our Jeton Records Radio Show with his exclusive set recorded live in his studio. Enjoy!