Jeton Records Radio Show 139 Mertens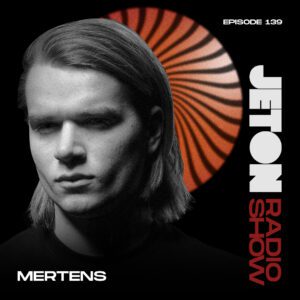 139th episode of Jeton Records Radio Show welcomes Mertens from Istanbul. 
Mertens is one of the eye-catching artists of new breeds of the current Techno Scene. He started electronic music production at a very early age and met with Ferhat Albayrak at 17. He focused on his genre and released his first single on Jeton Records in 2020 with "Escape Arroy". He consistently improved his production and DJ skills by meeting DJ heroes like Carl Cox, Len Faki, and Christian Smith in Jeton events. His current style can be described as the "Hard-groove" sound of the '90s, resto-moded by new mixing and mastering techniques. He also became a regular in Jeton events and showcases all around Turkey. We expect from him an EP in the upcoming months on Jeton as well.
We are happy to host Mertens in our Jeton Records Radio Show with his set recorded live at ADE 2022 at FFM Showcase. Enjoy!