Jeton Records Radio Show 134 Marcel Reix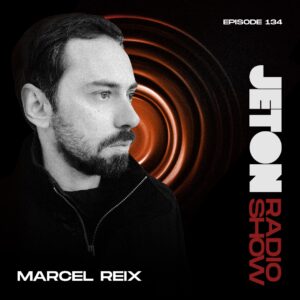 134th episode of Jeton Records Radio Show welcomes Marcel Reix from Barcelona. Marcel Reix, has been an artist, DJ and producer of electronic music since 2002 and based in Barcelona for a decade. Throughout his career he has had an immense passion for music, especially for Techno and his vision and perseverance has let to master his sound and production technique, which allowed himself to sign tracks on labels such as EI8HT, Kraftek (Pleasurekraft's label), MB Elektronics (Marco Bailey's label), Stereo (Chus & Ceballos's label), Pornographic (Cristian Varela's label) just to name a few. His recent hit is a track titled 'Fast Lane' which he recently released on Eats Everything and Andres Campo's EI8HT Records, which landed well on Beatport top chart, also appearing twice in a row on the prestigious Essential Mix BBC Radio 1 podcast. in November 2021 thanks to Sam Paganini, and December thanks to Alan Fitzpatrick. Also the talented Charlotte De Witte has featured this track on her Kntxt podcast (5th edition) and on her Beatport chart titled "Memories of 2021" adding it to position number 2. He just released also his Jeton Debut on May 2022 called "Getting Harder" and the reactions were great.
We are happy to have Marcel Reix on board and host him in our Jeton Records Radio Show with his exclusive studio mix. Enjoy!