Jeton Records Radio Show 131 Asli aka Rhodium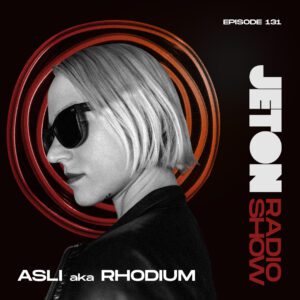 131th episode of Jeton Records Radio Show welcomes Asli aka Rhodium from Turkey. Asli is one the new breeds of our Turkish Electronic Music scene with a very unique style and a different approach. Her first release on Jeton is back in early 2021 on New Breed Compilation and then she got a great album on Jeton released last 2021 called "Trust", which is one of the most unique works in Jeton Catalogue. She also has started performing in Jeton Showcases, both in Istanbul, Ankara as well and upcoming shows are on the horizon.
We are happy to host Asli aka Rhodium in our Jeton Records Radio Show with her exclusive studio mix. Enjoy!