Neither Nor – Exit – JET158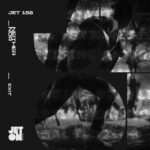 Since 2009, Jeton became the synonym for quality Techno Print, out from Istanbul, where east meets west, one of the fast rising scenes of the globe, always pushing the boundaries, guided by Label Head Ferhat Albayrak.
158th Release of Jeton welcomes Neither Nor debut single 'Exit'.
We are welcoming first release of 2022 with a very different track, a break-beat meets old-school electro, produced by duo Ogulcan & Ogulcan called 'Neither Nor' from Antalya.
Neither Nor is one of the new breeds of Turkish Electronic Scene, coming from the south, from Mediterranean part of Turkey. Their sound reflects the warm character of warm sea but at the same time the anger and focus of motivation of making something unique.
Exit is not a track you find in Jeton Catalogue frequently but it is a proof of how we are open to the sounds and genres under the embrella of Techno. We always say we are trying to push the boundaries and Exit is a great example of it.
Enjoy!
Available From Stores
Beatport – 07th Jan 2022
Worldwide – 21st Jan 2022