Nerepla – Torschlusspanik EP – JET152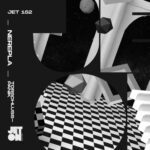 Since 2009, Jeton became the synonym for quality Techno Print, out from Istanbul, where east meets west, one of the fast rising scenes of the globe, always pushing the boundaries, guided by Label Head Ferhat Albayrak.
152th Release of Jeton welcomes Nerepla with his debut EP 'Torschlusspanik'.
Nerepla made his Jeton Debut on New Breed Vol.VI Compilation last June with his track 'Fernweh'. Reactions were great and now it is time for a full EP for this emerging artist from Istanbul.
Torschlusspanik EP features 3 tracks of modern New Generation Techno, carefully produced, perfectly balanced.
All the tracks has been tested on Jeton Showcases and we definetely recommend you to keep eye on this talented new artist.
Enjoy!
Available From Stores
Beatport – 27th Aug 2021
Worldwide – 10th Sep 2021