Various Artists – New Breed Vol.VI JET148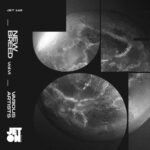 Since 2009, Jeton became the synonym for quality Techno Print, out from Istanbul, where east meets west, one of the fast rising scenes of the globe. Now it is time to make a new corporate identity, always pushing the boundaries, guided by Label Head Ferhat Albayrak.
148th Release of Jeton presents Various Artists New Breed Volume VI, sixth edition of new compilation series reserved for upcoming talents.
Since day 1, we are focused to support the best new breed of the scene and try to let them be noticed by the rest of the game. This compilation is focused to find the right music no matter what the producer's name is.
On the first edition of New Breed, Richie Hawtin signed Kargi for his Close compilation, on the second edition Avisos & Future From Now were most selling tracks of Jeton and third edition welcomed Mehmet Ozbek who secured a full release later on and forth edition featured amazing new talent like Yigitoglu, UGR & Massman and on fifth edition we had Pina Tesla & Danny Wabbit who secured full releases and appearances on Jeton Showcases.
On the sixth edition again, we compiled this selection from among all the demos have been sent to us. All those tracks have been road-tested by label-head Ferhat Albayrak for months and the reaction of streams is %100 approved.
Almost all the producers are on the early stages of their career and we hope this compilation will be a platform for them to be discovered.
We warmly welcome JAC303, Nerepla, Rhodium, Don Tavetti and Kenan Olden to Jeton Family!
We promise we will support the upcoming talent and the selection of the new breed producers will be continued. Enjoy!
Available From Stores
Beatport – 4th Jun 2021
Worldwide – 18th Jun 2021