Jeton Records Radio Show 078 Rob Hes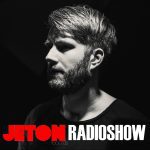 78th episode of Jeton Records Radioshow welcomes Rob Hes from Holland. One of the brightest new stars on the techno horizon, Rob Hes`s sound can be described as raw, energetic but very musical at the same time. Rob has drawn the attention of the global techno scene big time lately, but newcomer might not be the best way to describe this multi talent. His recent releases on Dubfire's 'SCI+TEC', Christian Smith's 'Tronic', the infamous 'Bedrock' label, he's getting more eyes on him every time his music hits the stores. We are very pleased to have him in our radioshow with his live recording at Zorlu PSM Studio Istanbul, last Halloween.
Second part features Ferhat Albayrak`s live mix taken at Zorlu PSM Studio Istanbul, opening set for Pig&Dan. Enjoy !