Jeton Records Radio Show 049 Hector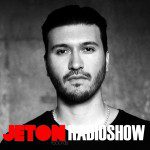 Hector from Guadalajara, Mexico is our next guest for Jeton Records Radio Show. One of the best talents of the new breed, a protégé of Loco Dice and a regular Desolat Artist. Hector musical journey accelerated when he moves to Berlin in order to catch his dream, where he succeed to play in so many big events like Time Warp, Awakenings, Carl Cox Revolution and Used & Abused. This season he starts his residency at Marco Carola`s Music ON at Amnesia, Ibiza. And his success will continue as long he has his special sound ! We are really pleased to host Hector in our this month`s Jeton Records Radio Show.
Second part features Ferhat Albayrak Mix, as usual. Enjoy !