Jeton Records Radio Show 013 Guest Sasha Carassi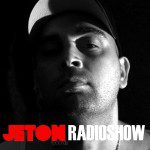 Italian Rising Techno Star Sasha Carassi our thirteenth guest of Jeton Records Radio Show. Sasha Carassi is one of those artists who exudes the air of a seasoned veteran, his unparalleled skill and work ethic that places him in such a revered position.
Second Part features Ferhat Albayrak Mix as usual.