Jeton Records Radio Show 104 T78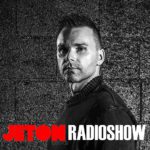 The 104th episode of Jeton Records Radioshow welcomes 2020 with T78 from Italy. Manuel Tessarollo aka T78 reflects the real underground side of Techno by starting producing in 2016, even though he has a background in Hard-Techno and Early-Trance from the beginnings of 2000. He also founded his own labels called Autektone Records & Autektone Dark. Definitely he is one the most important representatives of the current Rave sound of Techno and we are very pleased to host him in our show this month's Jeton Records Radioshow with his exclusive studio mix.
Second part features Ferhat Albayrak`s live mix taken from his set at Expo Tower Antalya from last month. Enjoy!
Stream on Spotify     Download on iTunes      Direct Download      Stations List