Jeton Records Radio Show 103 David Temessi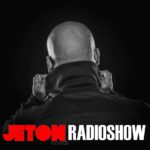 The 103th episode of Jeton Records Radioshow welcomes David Temessi from Hungary. One the upcoming producers of the current Techno Scene, David Temessi has started producing in 2010 and got his first international slots in great clubs like Magdalena Berlin and MDA Florence. His music is rapidly getting supported by A-Listers like Adam Beyer, Sam Paganini, Paco Osuna at great festivals like Timewarp, Awakenings, Tomorrowland and more. His music is unique, new school and reflects the elements of the current Techno Sound. His music are getting sprayed by his own labels called DSR Digital and new Rawe. We are very pleased to host him in our show this month's Jeton Records Radioshow with this exclusive mix recorded live at Rawe Showcase Flashback Studio Budapest.
Second part features Ferhat Albayrak`s live mix taken from his set at Kite Ankara from last month. Enjoy!
Stream on Spotify     Download on iTunes      Direct Download      Stations List