Jeton Records Radio Show 097 Fabio Neural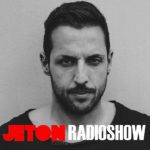 The 97th episode of Jeton Records Radioshow welcomes Fabio Neural from Italy. Fabio Neural is an Italian DJ and music producer that has personally taken his talent and used it to propel his career within the Italian and International music scenes. He has releases on respected labels like Truesoul, Terminal M, Unrilis, KD Raw, SCI-TEC and of course Intec of Carl Cox, whom personally supports a lot, by playing his music frequently in his sets and sharing the same stage in various clubs/festivals. Fabio is a dedicated musical talent who sees no barrier for his success, always motivated, always to the point. We sre very pleased to host him in our Jeton Records Radioshow.
Second part features Ferhat Albayrak`s live mix taken at Zorlu PSM Studio from last month, opening set for Christian Smith, on 10 Years of Jeton Event. Enjoy!
Stream on Spotify     Download on iTunes      Direct Download      Stations List