UGR – Do You Know? EP – JET156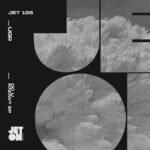 Since 2009, Jeton became the synonym for quality Techno Print, out from Istanbul, where east meets west, one of the fast rising scenes of the globe, always pushing the boundaries, guided by Label Head Ferhat Albayrak.
156th Release of Jeton welcomes back UGR with 'Do You Know' EP.
UGR plays an important role in Turkish Underground Dance Scene for years both as an Artist and a resident DJ / Music Director in amazing Kite Club in Ankara, a symbol of club culture for years.
UGR is an artist with character and made great contribution to Jeton Catalogue for the last 2 years with his solo EP 'Invisible Mirror' in 2020 and his single his single Broke Up together with Anil Bütün, featured in New Breed IV Compilation, early 2020 and received a great feedback around the globe.
'Do you Know' EP features 3 very straight-forward tracks, carefully crafted, intensively mixed and beautifully arranged tracks made for the dance-floor, basic, simple but perfectly harmonized, heavily inspired by early 90's Techno beats.
Enjoy!
Available From Stores
Beatport – 10th Dec 2021
Worldwide – 24th Dec 2021