Alan Cutt – Compass EP – JET143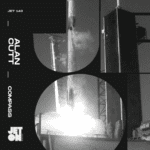 Since 2009, Jeton became the synonym for quality Techno Print, out from Istanbul, where east meets west, one of the fast rising scenes of the globe. Now it is time to make a new corporate identity, always pushing the boundaries, guided by Label Head Ferhat Albayrak.
143rd Release of Jeton welcomes back Alan Cutt with Compass EP.
Alan Cutt is one of the regulars of Jeton Events for years and has established himself a trademark sound which is more on melodic and melancholic side of Techno.
He has shared the same stage with Carl Cox in Istanbul and Richie Hawtin supported his Prelude tracks for months inc Awakenings Festival. After almost 2 years of absence he is back with 4 beautifully crafted tracks.
All the tracks are reflecting the fundamentals of his emotional sound, still focused on dance-floor though. Perfectly balanced, carefully traffic'ed and effortlessly glued together.
Alan Cutt – Compass EP could be one of your favorite stream weapons for the upcoming months.
Enjoy!
Available From Stores
Beatport – 22th Feb 2021
Worldwide – 8th Mar 2021
FEEDBACKS
COMMA Group – Thanks For Sharing!
Dave The Drummer – Great Tracks Many Thanks!!
Deas – Repetitation Is Nice
Drumcomplex – Wow Very Strong Ep
Eddie Halliwell – Thanks
Eme Kulhnek – Great Ep ! Thanks !
Emre K – Great Atmosphere
Ilario Alicante – Thanks For The Music!
Marco Carola – Thanks
Paco Osuna – Will Try Thanks
Richie Hawtin – Downloaded For R Hawtin
Slam – Thanx
Stiv Hey – Thanks For The Music!
Thomas Hoffknecht – YALLAH!!!
Ugur Project – Full Support!