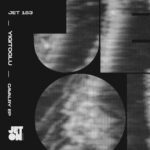 Since 2009, Jeton became the synonym for quality Techno Print, out from Istanbul, where east meets west, one of the fast rising scenes of the globe, always pushing the boundaries, guided by Label Head Ferhat Albayrak.
153rd Release of Jeton welcomes back Yigitoglu with Cavalry EP.
Yigitoglu becomes one of most importing exports of New Generation of Turkish Techno Scene. He has been heavily supported by Deborah De Luca with his great EPs out on Solamente. He is pushing Beatport Charts in almost every track he produced on respected labels like Airborne Black, Phoniq, Yin Yang, other than Jeton Records.
The 4-trakker newest EP Cavalry features dance-floor tracks, always Yigitoglu energetic style but this time with a different harmony and melody infrastructure he usually uses on his recent tracks but always pushing boundaries and aim for the peak time!
Enjoy!
Available From Stores
Beatport – 10th Sep 2021
Worldwide – 24th Sep 2021
Feedbacks
Atesh K. – Cavalry is the 1 for me here. Thanks.
COMMA Group – Thanks for sharing!
Cristian Smith – Excellent for my aka CUBR1K thanks for your music!
Dave The Drummer – Banging!
Eme Kulhnek – Nice one ! thx
Ilario Alicante – Thanks for the music!
Joseph Capriati – Thanks !
Marco Carola – Downloading for Marco Carola, thanks.
Mertens – Groovy vox trix!
Paco Osuna – Will try thanks
Pascal FEOS – Thx for the music
Richie Hawtin – Downloaded for r hawtin