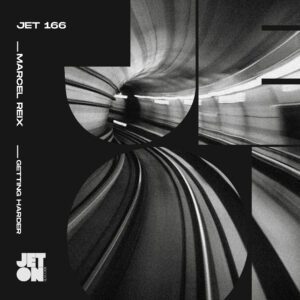 Since 2009, Jeton became the synonym for quality Techno Print, out from Istanbul, where east meets west, one of the fast rising scenes of the globe, always pushing the boundaries, guided by Label Head Ferhat Albayrak.
166th Release of Jeton welcomes Marcel Reix debut EP 'Getting Harder'.
Reinaldo Marcel Lopez Pagavino, better known as Marcel Reix, has been an artist, DJ and producer of electronic music since 2002 and based in Barcelona for a decade. His vision and perseverance has let to master his sound and production technique, which allowed himself to sign tracks on labels such as EI8HT, Kraftek (Pleasurekraft's label), MB Elektronics (Marco Bailey's label), Stereo (Chus & Ceballos's label), Pornographic (Cristian Varela's label) just to name a few. His recent hit is a track titled 'Fast Lane' which he recently released on Eats Everything and Andres Campo's EI8HT Records, which landed well on Beatport top chart, also appearing twice in a row on the prestigious Essential Mix BBC Radio 1, played by so many great names inc. Charlotte de Witte, Sam Paganini, Christian Smith, Lily Palmer and more.
His 3-trakker EP demonstrates again his signature sound, very energetic, not so crowdy but complicated, intelligent pure Techno sound.
Marcel Reix – Getting Harder EP will be one of your weapons of intense moments for sure.
Available From Stores
Beatport – 27th May 2022
Worldwide – 10th Jun 2022