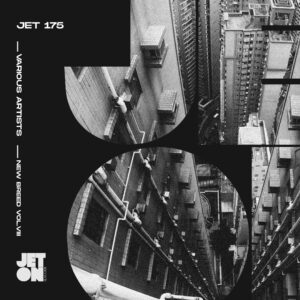 175th Release of Jeton presents Various Artists New Breed Volume VIII, eighth edition of new compilation series reserved for upcoming talents.
Since day 1, we are focused to support the best new breed of the scene and try to let them be noticed by the rest of the game. This compilation is focused to find the right music no matter what the producer's name is.
On the eighth edition again, we compiled this selection from among all the demos have been sent to us. All those tracks have been road-tested by label-head Ferhat Albayrak for months and the reaction of streams is %%100 approved.
Almost all the producers are on the early stages of their career and we hope this compilation will be a platform for them to be discovered.
We warmly welcome Aksak, Alessandro Cocco, Rodez and Bedez to Jeton Family!
We promise we will support the upcoming talent and the selection of the new breed producers will be continued. Enjoy!
Available From Stores
Beatport – 04th Nov 2022
Worldwide – 18th Nov 2022
FEEDBACKS
Audiojack (Jamie) – Kharon is up my street
Axel Karakasis – great, thanks for the music!!
Burakcan Yilmaz – Full Support
COMMA Group – tnx for sharing!
Cristian Varela – Good! Downloading for Cristian Varela..thank you very much!
Dave The Drummer – Cheers!
Dysinfect – Bedez delivers 🙂 thanks for the tracks!
Eme Kulhnek – great selection !
Flug – Rodez – Slave (Original Mix)is my fav here, thanks.
Gemma Furbank – Nice package and some cool sounds. Full support.
Greg Gow – cool ep will try ou
Ilario Alicante – Downloading for Ilario Alicante Thanks for the music!
Joseph Capriati – downloading for joseph capriati, thanks !
Markantonio – Downloading for Markantonio, thanks for the music !
Mike Vath – sehr geil
Paco Osuna – Will try thanks
Pascal FEOS – THX for the music
Richie Hawtin – downloaded for r hawtin
Slam – Thanx
Vinicius Honorio – Pretty dope EP, Alessandro's track is hurting me in all the right places. Thanks for the promo!