Jeton Records Radio Show 085 Flug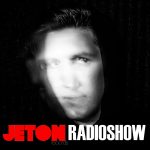 The 85th episode of Jeton Records Radioshow welcomes Flug from Argentina. His real name is Sebastián Lopez and he is in the Techno scene for more than one decade. Thanks to his raw, distressed and purified clean sound inc. amazing kicks and subbasses, his works has been released on great labels like Suara, JAM, Sleaze UK, AnalyticTrail, CLR and many more. So many A-listers are supporting his distinctive sound like Chris Liebing, Len Faki, Joseph Capriati, DVS1, Sam Paganini and many more. We are big fan of his works and  we are very glad to have him in our this month`s Jeton Records Radio Show. This set has been live recorded at Nature One Festival "Century Circus".
Second part features Ferhat Albayrak`s live mix taken at Zorlu PSM Studio Istanbul on May 19th 2018, opening set for DVS1. Enjoy !