Jeton Records Radio Show 082 Pfirter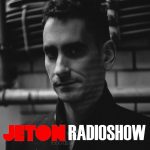 The 82nd episode of Jeton Records Radioshow welcomes Pfirter from Argentina. Pfirter, is one of Argentina's finest techno exports. Pushing a sound that is at once dark and uplifting, old school and fresh, he's gradually evolved into a club music all-rounder, DJing, producing and running one of techno's brightest imprints, MindTrip. He's put out massive records on the likes of CLR, Figure and Stroboscopic Artefacts, and performed everywhere from Berghain and Tresor to Awakenings, I Love Techno and Time Warp. It is a great pleasure for us to host Pfirter in our radioshow, with his live recorded set taken at our Jeton Records Night at Zorlu PSM Studio, Istanbul.
Second part features Ferhat Albayrak`s live mix taken at Zorlu PSM Studio Istanbul as well, opening set for Lewis Fautzi and Pfirter. Enjoy !