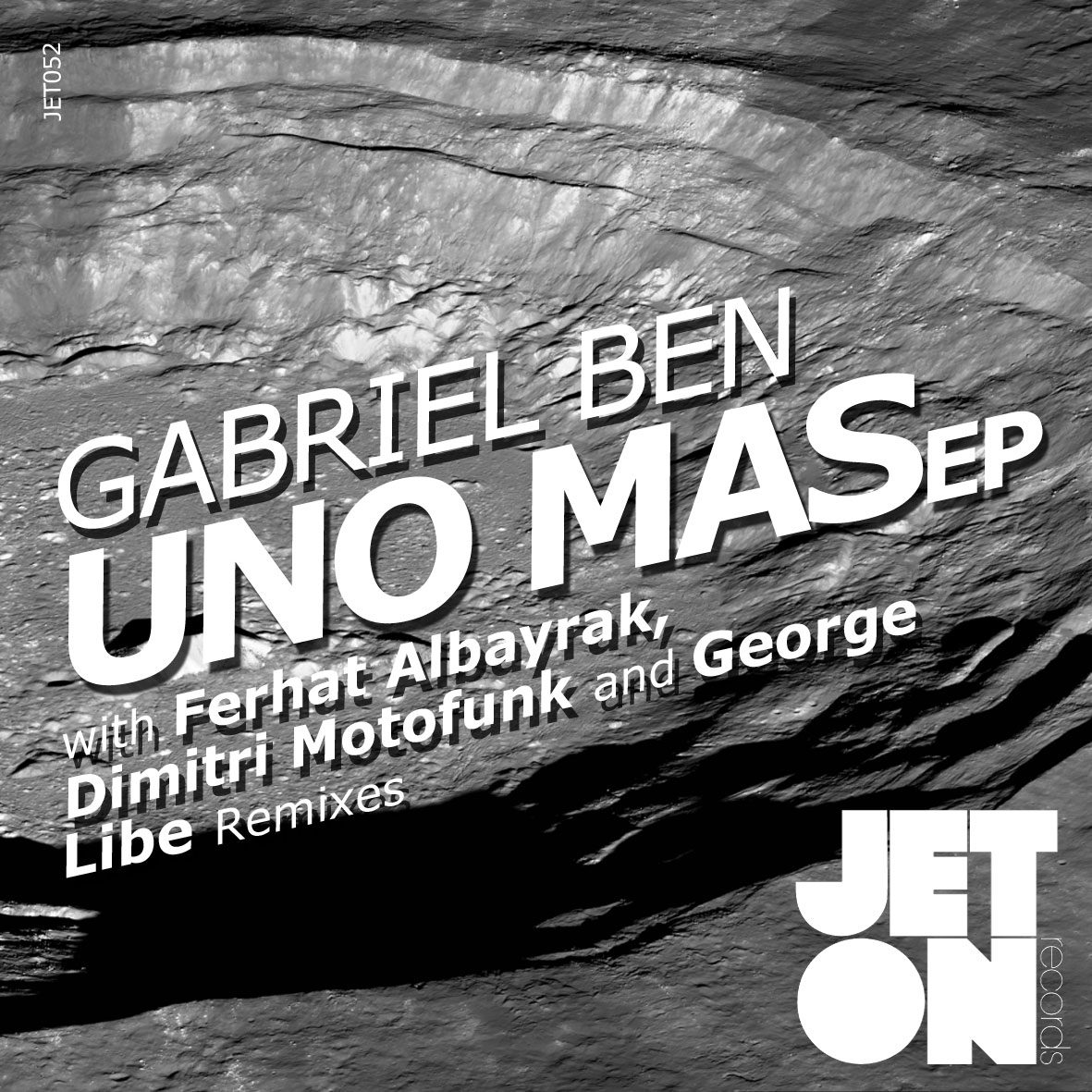 The fifth second release of Jeton Records, originally based in Istanbul and with a branch in Berlin, owned and managed by Turkish Techno Player Ferhat Albayrak, welcomes once more Gabriel Ben with Uno Mas EP with Ferhat Albayrak and Dimitri Motofunk & George Libe Remixes.
Uno Mas Original Mix is a driving, catchy and groovy new school work, always with nice hooks and toms, but this time Synth Hook is more saturated and modified.
Ferhat Albayrak Remix of Uno Mas takes this saturated Synth Hook and surrounds all the track long with nice rise and a little bit more of low-end power !
Dimitri Motofunk & George Libe Remix Uno Mas has also the same vibe, again groovy and pumping, but with more attention to atmosphere and off-beat hats.
The last track of the EP Dos Mas is more 4/4 than the Uno Mas, but vocal treatment works very well in order to generate a cool vibe.
Gabriel Ben – Uno Mas EP is what you expect from Gabriel and from Remixers ! Pumping, powerful and Groovy New School Jeton Techno ! Enjoy !
http://www.beatport.com/release/uno-mas-ep/1199941
FEEDBACKS
Richie Hawtin – downloaded for r hawtin
Dubfire – Downloaded for Dubfire by Ronald
Sam Paganini – Solid Release! (Ferhat Albayrak rmx) my fav but all mixes are good, downloading thanks
Stanny Franssen – I'll go for the original.
Axel Karakasis – Great release!! support
Davy Dee – Uno Mas (Dimitri Motofunk & George Libe Remix) and Dos Mas for me, thanks !
Roel Salemink – great track!
Gforty – Uno Mas (Original Mix) is a real bomb! great job from Gabriel again
Ricardo Garduno – great release! solid! thanks for sending!
Andy Slate – Big Roooooooom !!!! Love it!