Jeton Records Radio Show 015 Guest Tony Rohr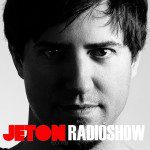 One of the Hottest Techno Acts coming out of America today, Tony Rohr  is our fifteenth guest of Jeton Records Radio Show. Tony Rohr is a Techno powerful producer from Brooklyn NY, has already secured himself releases on Plus 8, Drumcode, Cocoon, Clink, and many more. Very pleased to have him in our show.
Second Part features Ferhat Albayrak Mix as usual.