Dysinfect – Dysinfect EP – JET138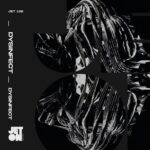 Since 2009, Jeton became the synonym for quality Techno Print, out from Istanbul, where east meets west, one of the fast rising scenes of the globe. Now it is time to make a new corporate identity, always pushing the boundaries, guided by Label Head Ferhat Albayrak.
138th Release of Jeton welcomes Dysinfect with Dysinfect EP.
Christian Brattig and Jan-Marco Ritter aka Dysinfect is a fresh duo from Germany with passion and dedication. They are in the early stage of their career but we are sure you will hear their names more often in the coming times.
This 3 trakker EP is a combination of powerful synth works, complex drum programming, beautifully arranged traffics. This is pure the sound of new generation Techno. All the tracks have been mastered by Brian Sanhaji.
Enjoy!
Available From Stores
Beatport – 07th Dec 2020
Worldwide – 21th Dec 2020
FEEDBACKS
COMMA Group – Thanks for sharing!
Dave The Drummer – Cool, nice acid on Isolation thanks!
Eddie Halliwell – Check out, thanks
Horatio – banger
Ilario Alicante – Thanks for the music!
Joseph Capriati – Thanks !
Lasawers – Isolation for me thanks
Markantonio – Thanks for the music !
Paco Osuna – Will try thanks
Richie Hawtin – Downloaded for r hawtin
Stiv Hey – Thanks for the music!