Kuvoka – Silent Storm EP – JET137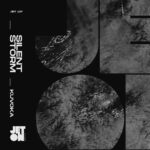 Since 2009, Jeton became the synonym for quality Techno Print, out from Istanbul, where east meets west, one of the fast rising scenes of the globe. Now it is time to make a new corporate identity, always pushing the boundaries, guided by Label Head Ferhat Albayrak.
137th Release of Jeton welcomes Kuvoka with Silent Storm EP.
Kuvoka is back on Jeton by releasing his 3rd Solo EP after the success of his 'Mission EP' out on Pre-Covid Era, February 2020. Already secured releases on respected labels like Orange, Renesanz and Tronic, KD Raw & Second State on the pipe-line, Kuvoka is rising.
This 3 trakker EP is nothing but quality material of current Techno Sound, without copying what others do but expanding the spectrums with unexpected ingredients by matching the perfect traffic.
Enjoy!
Available From Stores
Beatport – 11th Nov 2020
Worldwide – 25th Nov 2020
FEEDBACKS
Burakcan Yilmaz – Dark Matter Nice!
Chris Collins – cool release, really like Silent Storm, cheers
COMMA Group – thanks for sharing!
Danny Tenaglia – Downloading for Danny Tenaglia, thanks!
Drumcomplex – Dark Matter rocks
Eme Kulhnek – nice release ! thanks
Greg Gow – dark matter for me nice and evil
Lasawers – thanks
Marco Carola (Minus / Plus 8) – downloading for Marco Carola, thanks
Paco Osuna – Will try thanks
Richie Hawtin – downloaded for r hawtin
Slam (Soma / Paragraph) – Thanx
Stiv Hey – HEY is downloading, thanks for the music!
The Advent (Kombination Research) – Silent Storm (Original Mix)
Yigitoglu – Silent Storm and Dark Matter perfectly designed, well done Kuvoka!